The New Mazda RX-9 is Coming Sooner Than You Think
August 29 2016,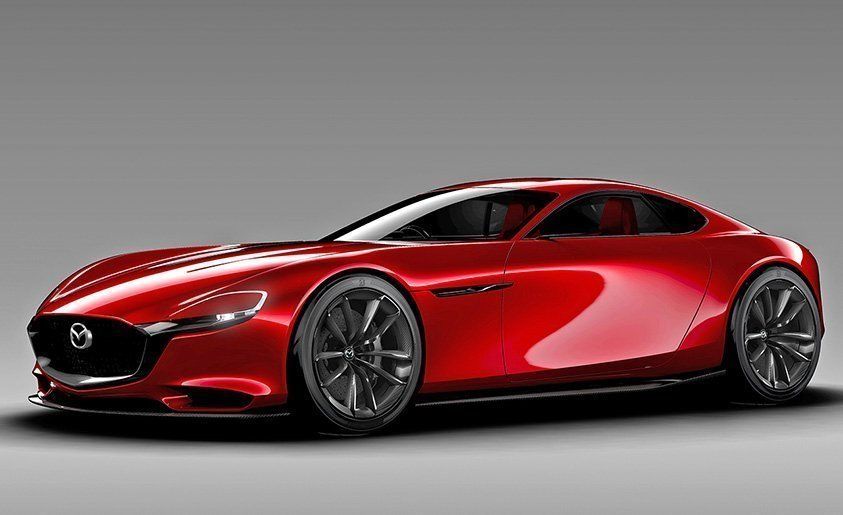 The Mazda RX-7 was a legend. The RX-8 that came after that had an impressive amount of fans as well that loved its high-revving engine and motorcycle-like handling.
Now, it seems like RX lovers will have a brand new model to fall in love with. Indeed, Japanese publication Holiday Auto broke the news recently that the new Mazda RX-9 may be unveiled at the 2017 Tokyo Auto Show!
The New Mazda RX-9 Could Have Over 400 Horsepower

Nothing has been confirmed yet, but according to early reports the new Mazda RX-9 will feature a dual-rotor 1.6-liter turbocharged engine which could deliver more than 400 horsepower. As is the norm with RX vehicles, the RX-9 would be a lightweight, tipping the scales at only 2,800 pounds. If that ends up being true, the RX-9 will be quite a car to throw around a racetrack!
The RX-9 would first be unveiled in concept form at the 2017 Tokyo Motor Show while the production version would follow two years later as a 2020 model. In terms of design, the 2020 Mazda RX-9 would resemble the RX-Vision Concept unveiled last October.
As we all wait for the all-new Mazda RX-9, contact us at Kentville Mazda and have a look at our lineup of new, fuel-efficient and fun 2016 Mazda vehicles.